---
COVID-19 Response Planning in Healthcare Environments
Planning your COVID-19 Response Signage and Graphics is no small task.
Use these example floor plans to generate ideas.
---
Prefer direct assistance?
Choose an area to focus on:
Focus on typical nodes of activity like entrances, lobbies, reception, elevators and stairways. Creating a standard group of components for each of these scenarios will make programming the entire facility much easier.
Recommended components:
Desktop Shields
Queuing Stanchion
Distancing Decals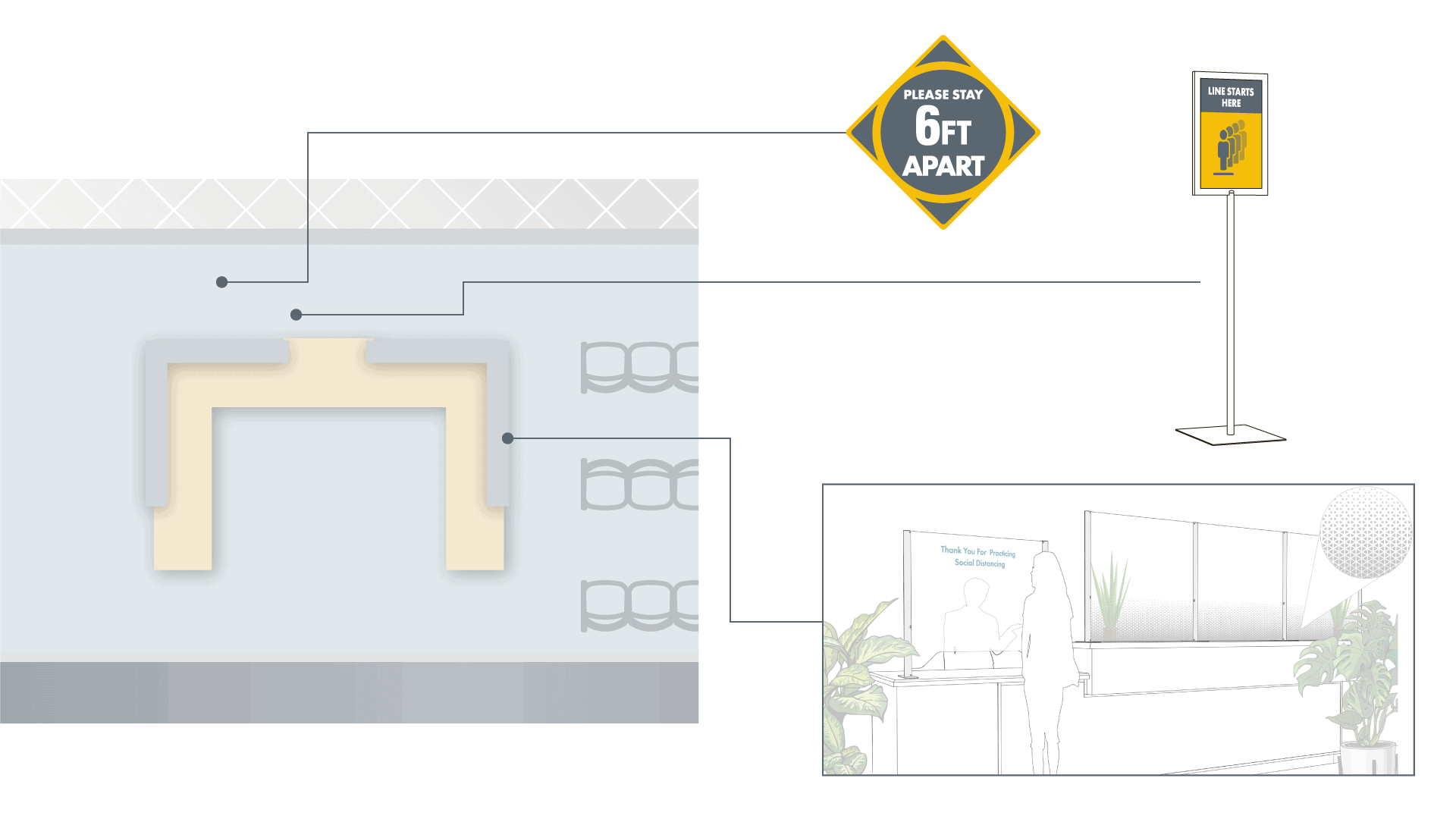 Recommended components:
Small, medium or large notices w/adjustable straps to prevent furnature damage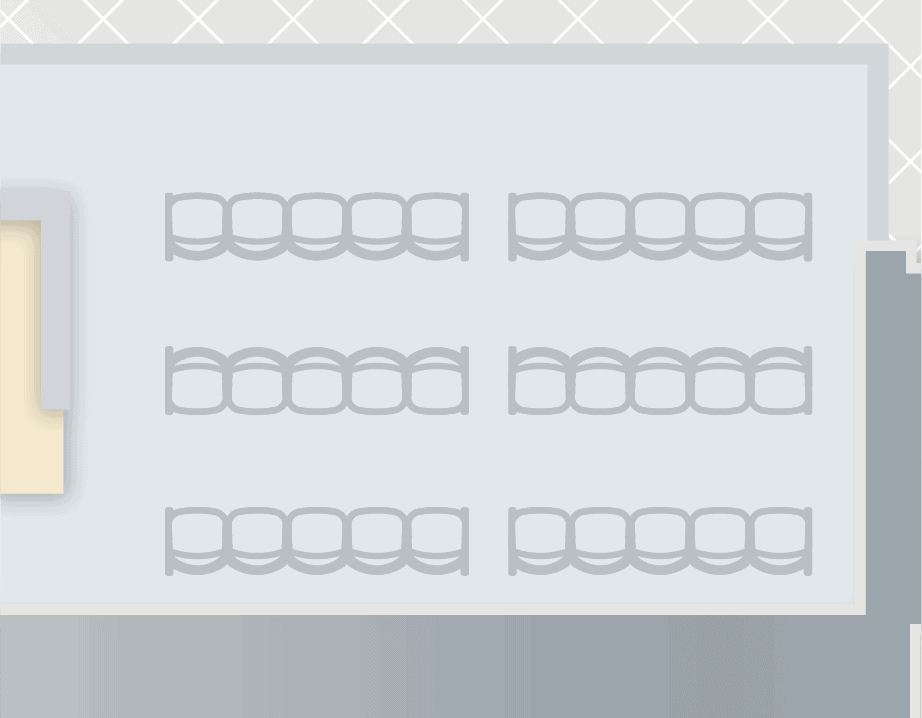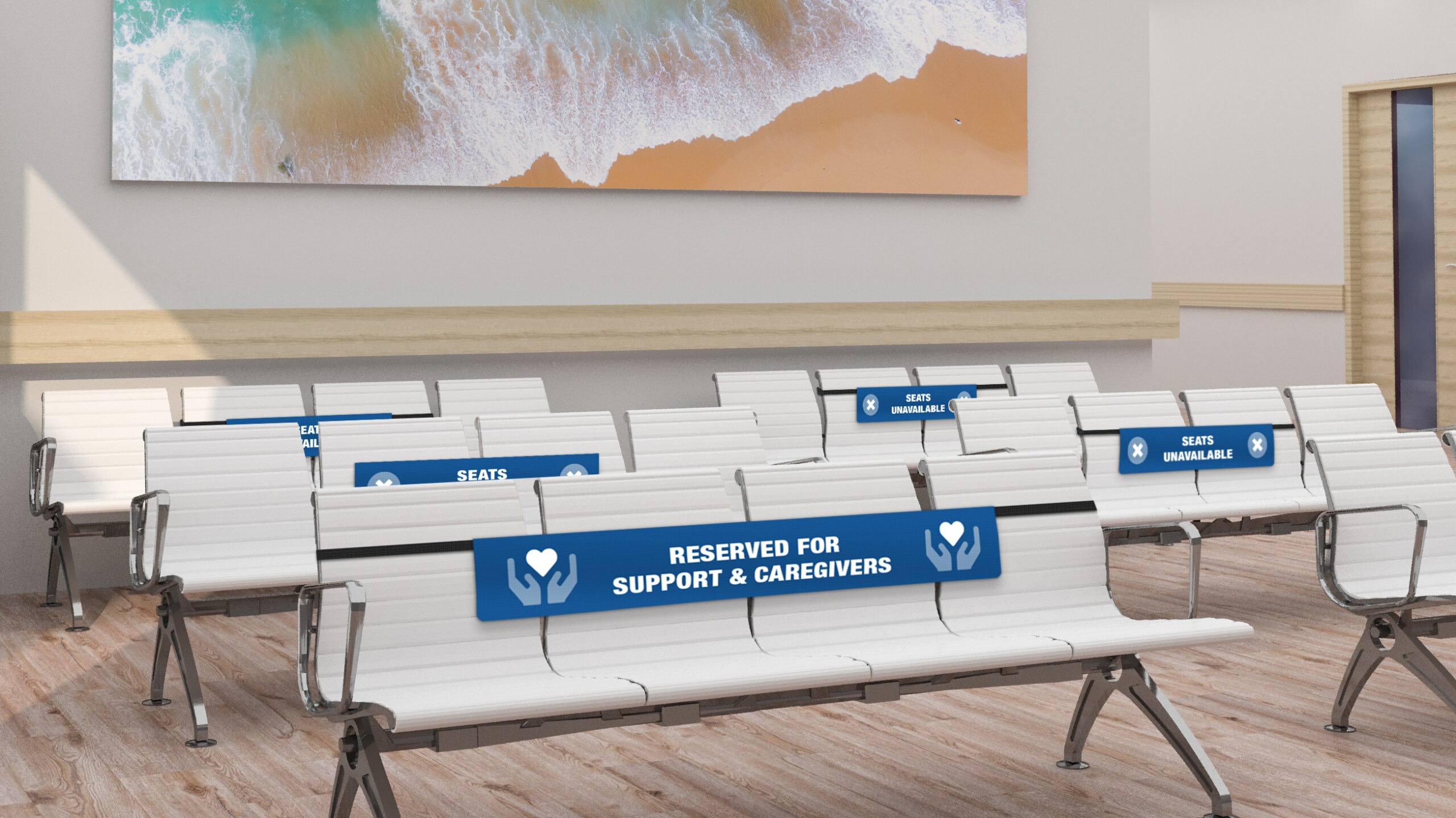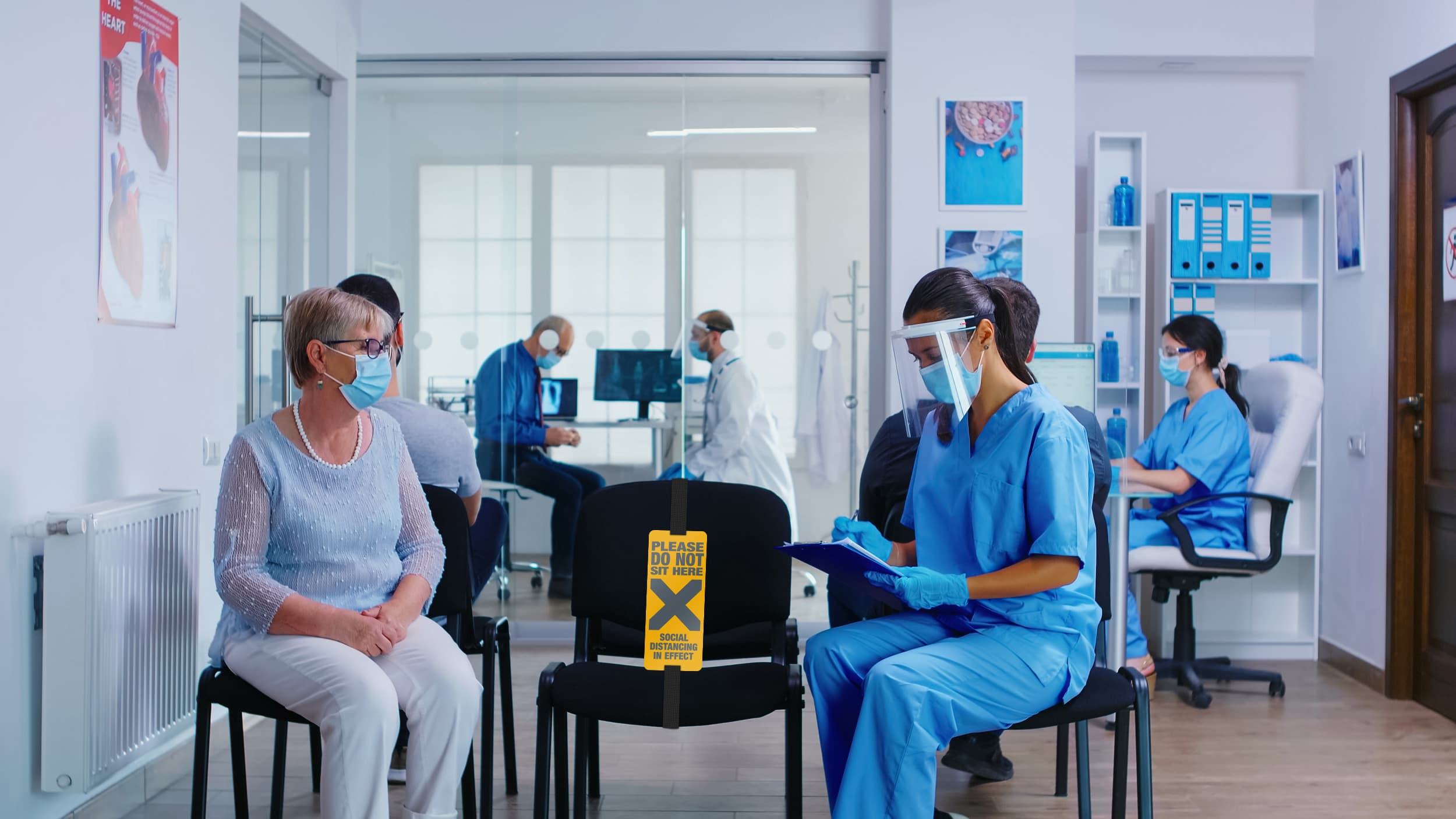 Recommended components:
Rider Capacity Notice
"Keep Area Clear" floor graphic
Interior Cab floor graphic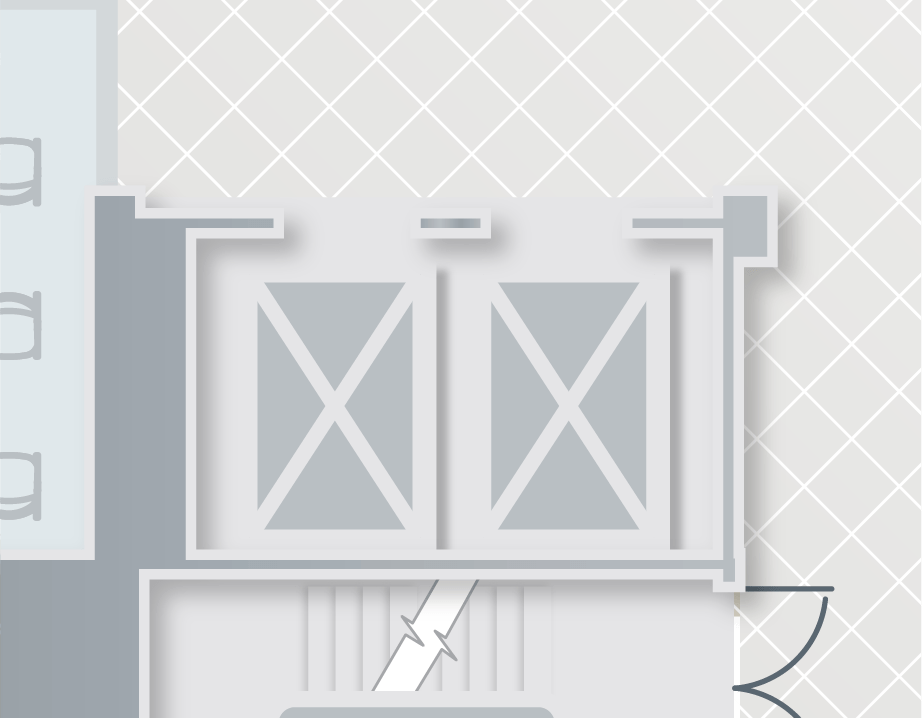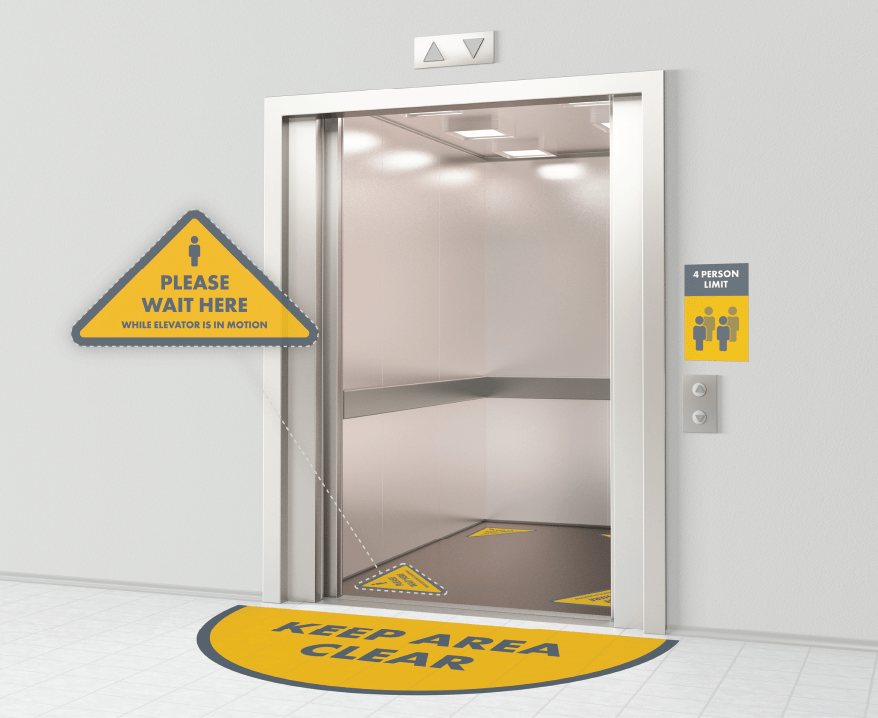 Recommended components:
"Up/Down Only" Wall graphic
"Up/Down Only" Stair riser graphic
"One way" floor Directional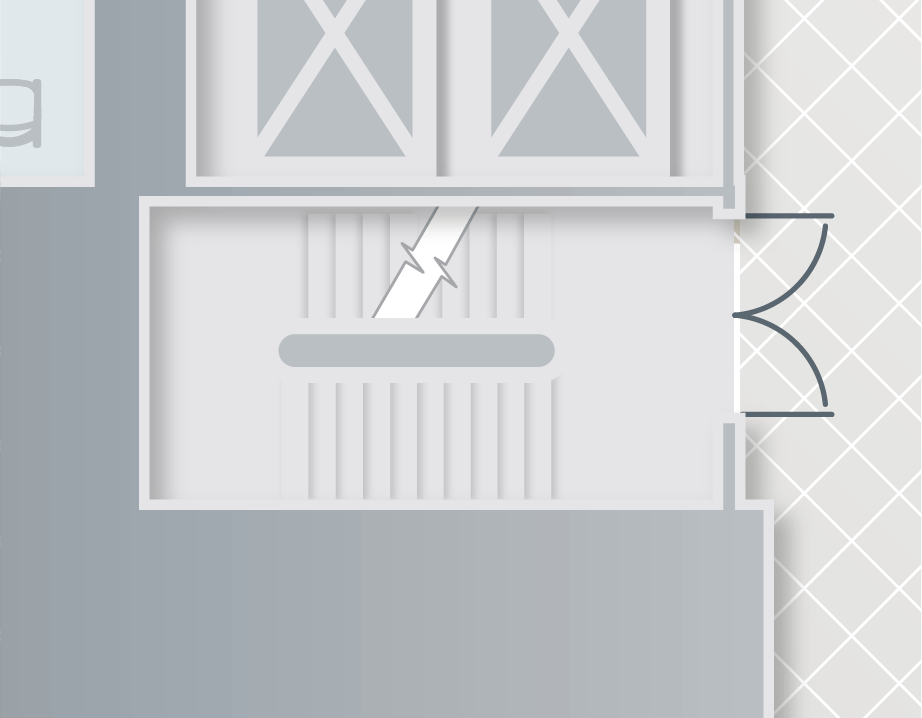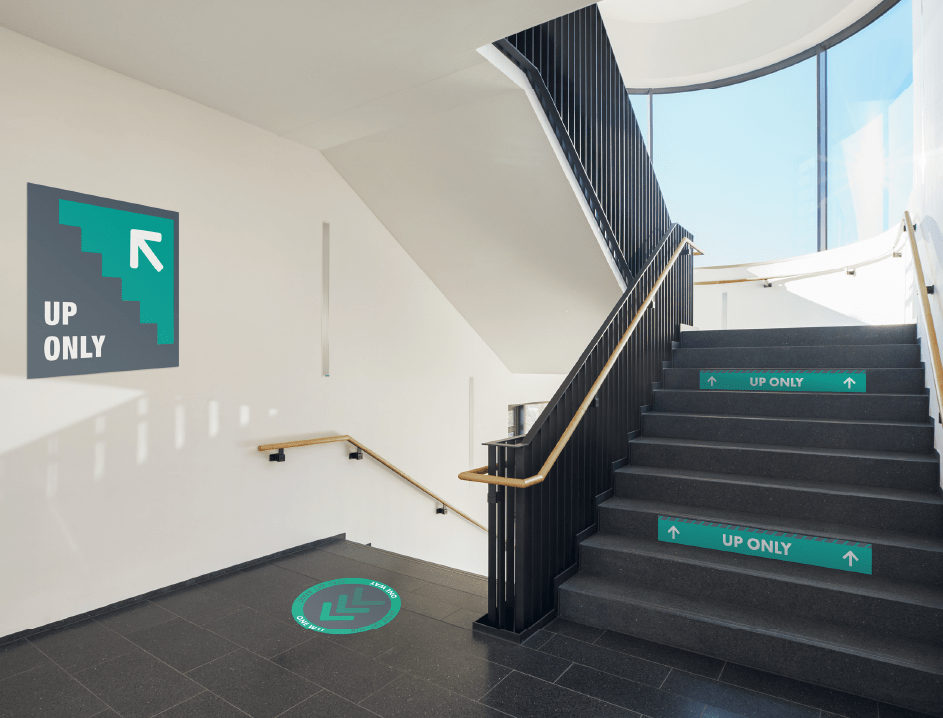 Recommended components:
Desktop Shields
Sanitizer Stanchion
"Stand Here" floor Decal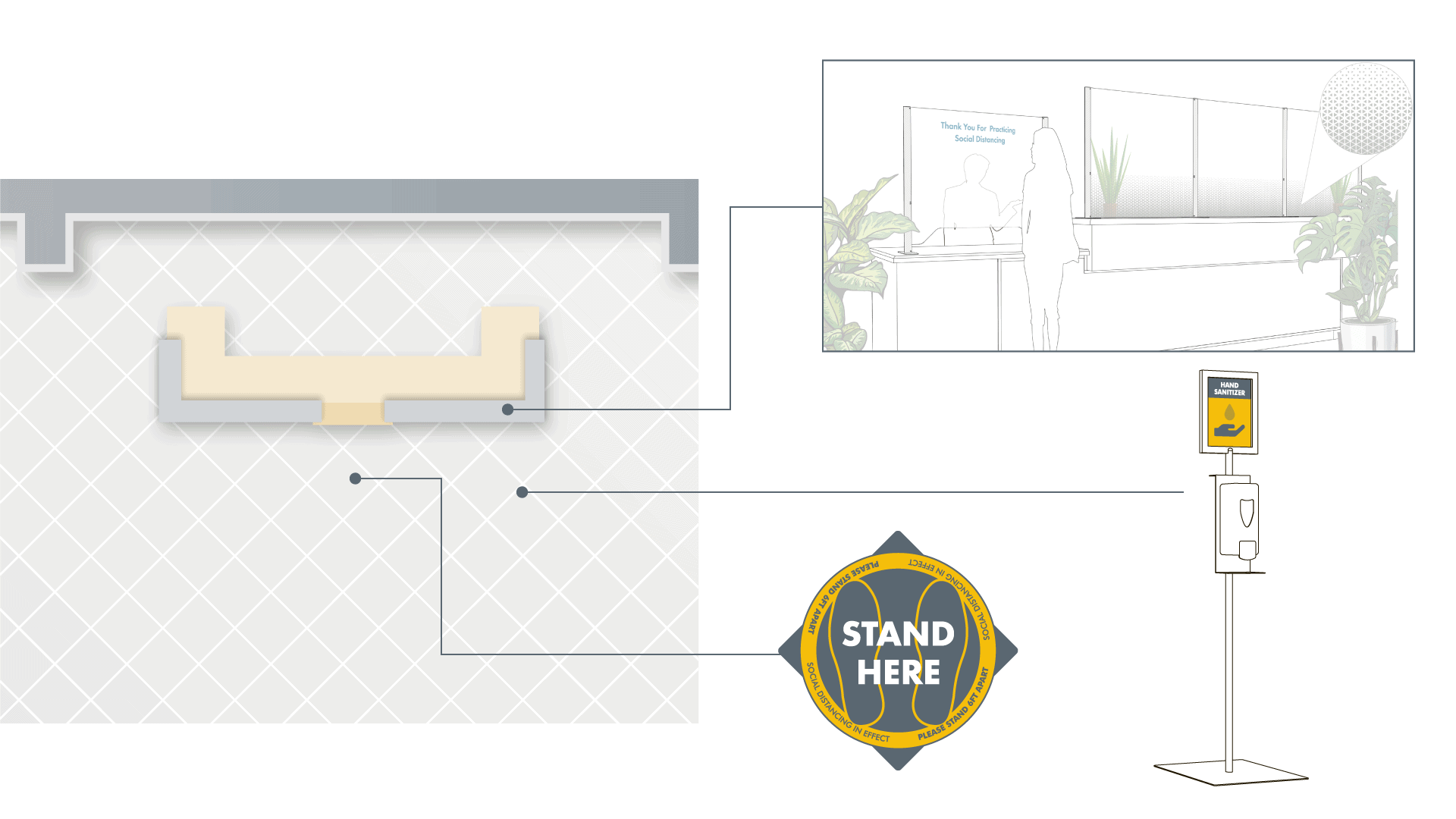 Recommended components:
Social Distancing Protocol Notice at entry doors
Freestanding "One Way Traffic" sign
Directional Floor Decal
Freestanding Welcome/protocol sign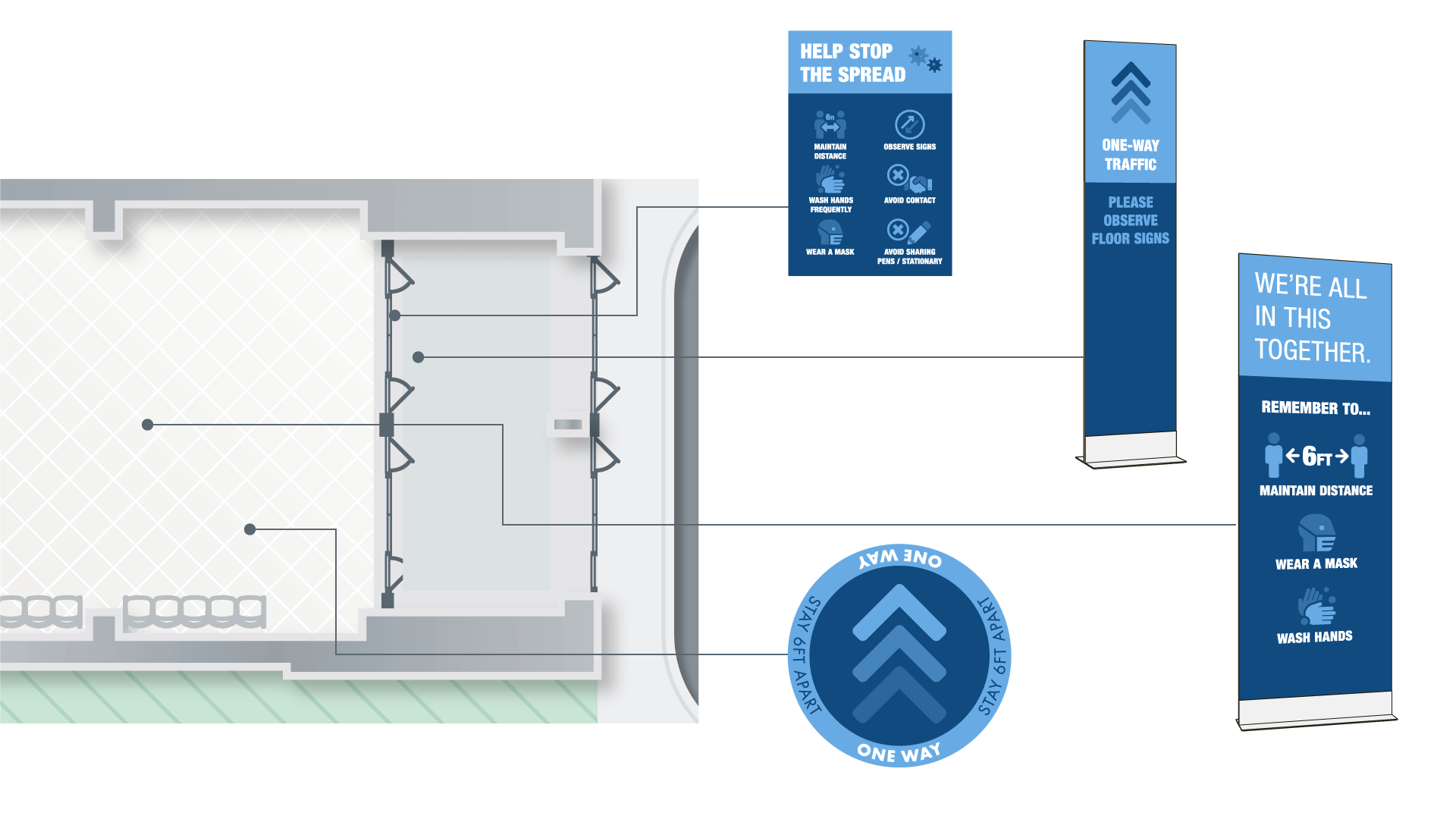 If you're ready to take back your halls and walls, start by booking a consultation with us or by filling out a short form to request a proposal.