Connecting People
And Place
The moment you approach a facility, finding your destination should be effortless. From the roadway to parking, entering the building, reaching your destination and back. Where you are and where you need to go should be crystal clear.
This clarity is possible through comprehensive wayfinding design, on-brand signage & graphics, and inspiring artwork. In a sense, these elements are the connection between people and place. How places speak.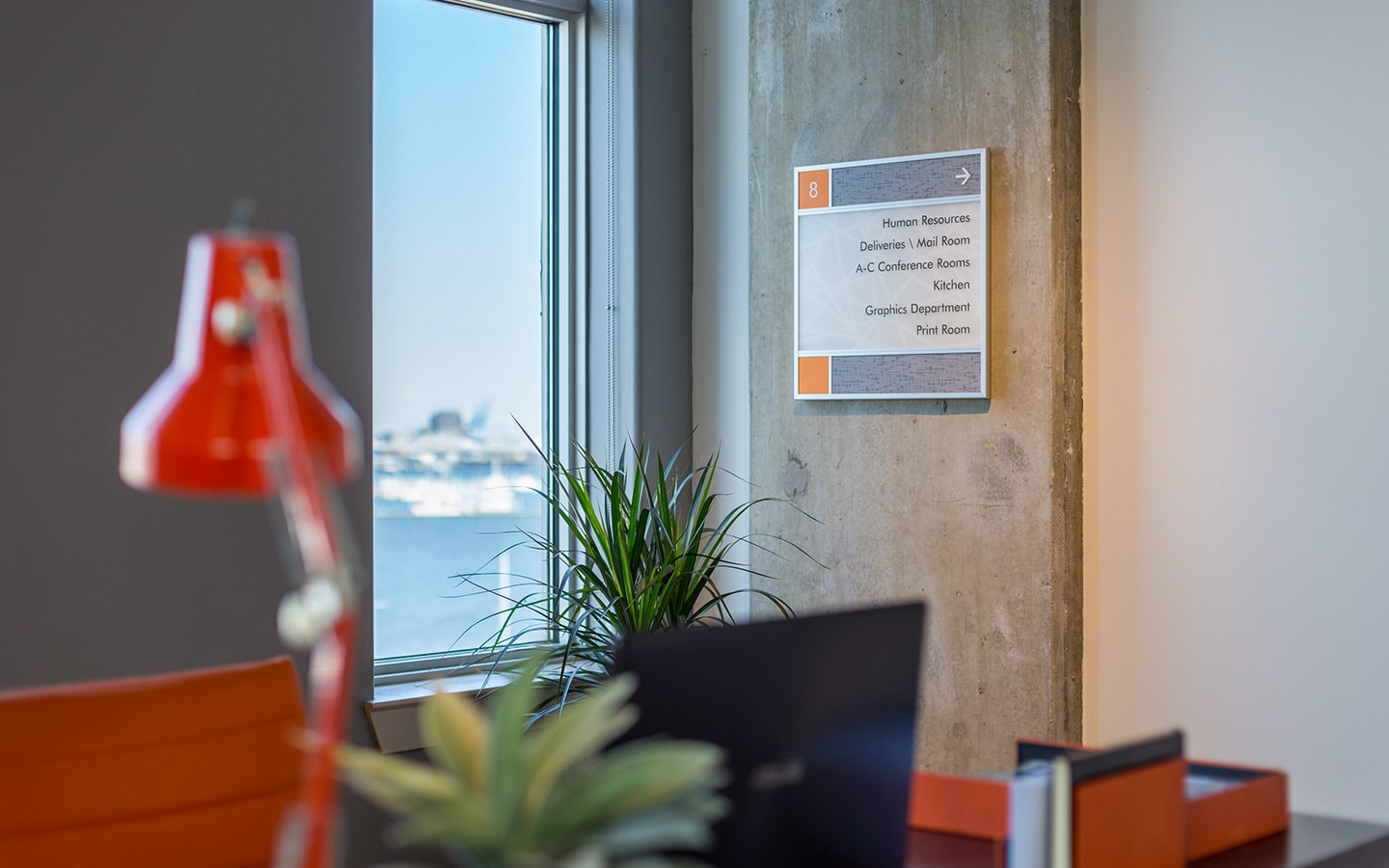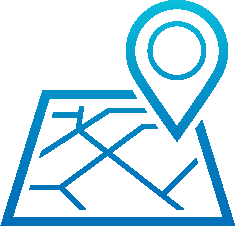 IDENTIFY
---
Architectural signage and graphics announce the identity of an institution or business; giving visitors a sense of place as they approach a building or environment.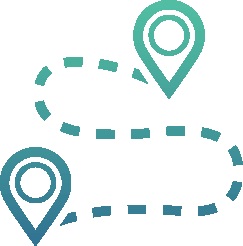 GUIDE
---
Wayfinding solutions simplify navigation in complicated environments by reducing friction and confusion; guiding visitors throughout a place while complementing architectural design.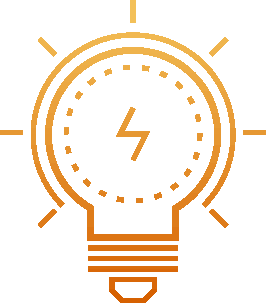 INSPIRE
---
Through branded graphics and thematic artwork we can communicate brand messaging, inspire action, and promote healing; truly defining and enhancing the user's experience.
We design, build, and deploy sign systems, wayfinding, and art for the built environment, but our purpose is much more than that.
---
Creative Is The Connection Between People And Place
---
Without wayfinding, branding, and visual communication, a building can be cold and confusing. Creative changes that. With wayfinding, we help people navigate an environment. Signage & graphics tell a brand's story. Well-designed art programs can honor, heal, and inspire. Creative brings places to life.
---
1. Design

Creative has in-house experienced wayfinding and environmental graphic designers who will develop a comprehensive wayfinding and design scheme tailored to your specific facility needs.

2. Programming

We have 50 years of experience implementing room identification, directional, regulatory, and life safety signage systems and understand the numerous details involved in making your signage system a success.

3. Manufacturing

Creative is committed to providing top quality innovative signage with superior craftsmanship. Our manufacturing division is based in our Washington, DC area headquarters with skilled workers, state of the art equipment, top quality materials, and a focus on green initiatives.

4. Installation

We maintain full-service installation crews as well as a network of certified signage professionals to ensure turnkey service on any job, anywhere.

5. Reordering & Maintenance

Creative provides documentation for all of our projects including the various signs located in and around your facility. We also provide custom software and updatable components to make changes a breeze.
Why Do Clients Turn To Creative?
---
Evolving
Facility
---
» They are overwhelmed by the details and short on time to manage signage
» Their evolving facility requires a sign system that can be continuously updated
» Their facility is out of code compliance or facing infractions
Renovation
& Expansion
---
» Their current wayfinding confuses more than it helps
» They are undergoing a facility rebrand
» They have future initiatives that require a strategy for wayfinding & signage
New
Construction
---
» They have facilities being designed or under construction and want a single source for signage, wayfinding, and artwork
» They want a system that accentuates their space, utilizes sustainable construction, and evolves with their facility
---
Ready to Start?
Send us a message or give us a call to see if Creative is a good fit for your project.
---
Let's Get Started
Identify stakeholders:
We work to identify all stakeholders whose input and support are necessary to the success of the project. These generally include major administration and department heads, facility management staff, and volunteers/visitors.
Understand goals and priorities:
We seek to thoroughly understand the client's overarching goals and priorities for the project; we also solicit any concerns the client may have and discuss how they should be addressed.
Ensure agreement on timetables and deliverables:
This early coordination is an important element of our quality control processes, as it is key to ensuring ontime and on-budget performance. Soon after the kick-off meeting, we present the client with an updated timetable for review and approval.